Benefits of Using General Aviation - Comfort
How does a small plane stack up in comfort?
Simply amazing, that's how! The interior of 4 and 6 place aircraft are very comfortable offering more leg and shoulder room than any coach seat available. Not to mention wide windows that will offer impressive views and eliminate the "sardine can" feeling of a modern airliner.
Here's the interior of a 6 place business aircraft -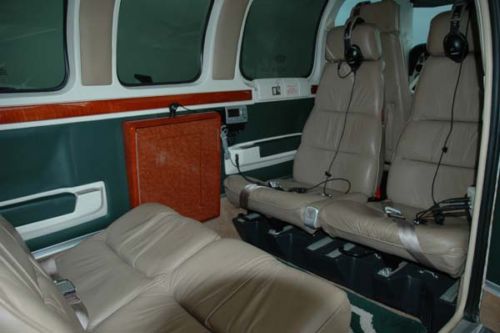 Here's the interior of a 4 place business aircraft -